So this post has little to do with Stoke City or Cyber Security, I just thought I'd write a brief article about what remembrance day means to me and how I never really understood the impact of the first world war until I started to research my family tree. When you get to the last part of this post, take some time to read the photo image of my distant cousins casualty record. It's a written record of his last four months on this planet and it terminates with a stamped entry – so many of these young men died, they had a rubber stamp to record it on their record.
______________________________________________________________________________
Maternal Family
My mother had done a huge amount of research and I am forever grateful to her, she did it in the days well before computers when you had to visit St Catherine House in London and manually trawl trough the records, join genealogy groups and post your needs in their monthly magazines or track down and speak to family members no matter how distant. My maternal family had four males, who were my 2nd great uncles who were of an age eligible for service. One was not well, one I can find little detail about, but the other two served.
Clement Arthur Harris
I don't know much about Clement, he was the older brother of Harry. All I know about him is written on the rear of the Picture. .
Born in 1878 it would appear that he served during the second Boer war (1899-1902) and that following this he was posted to India. I haven't managed to trace him further than this but I try to imagine how he must have felt having gone from South Africa to India to Germany in such a small space of time and the changes in warfare he must have seen in that short time
Harry Harris.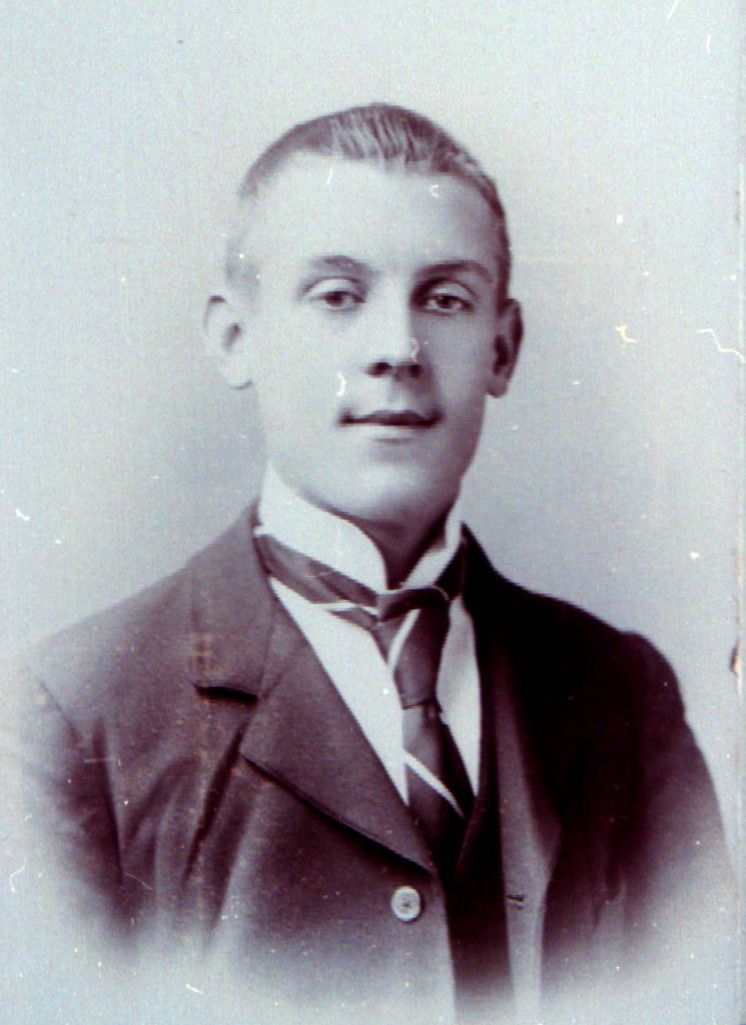 Harry was the son of Frank Harris and Eliza Jackson. This was a torrid relationship and one in which Frank was not a great husband and it appears that Eliza left him after many years of infidelity. Despite having lived in Stoke all his life he and Harry ended up in Scotland working at the Bo'ness pot bank. I can trace them to the 1901 Census living together but on the 1911 census Harry is still in Bo'ness but now living with a lady named Florence Louisa who is listed on the census as his wife. They also have listed, a daughter aged 2 and a son aged 1.
I have a hand-written note about Harry working as an actor and owning a theatre, but I can find no reference to this elsewhere. What was more poignant in this note was a comment that he returned home to Fenton to see family when he received his draft. I often wonder if he knew he might not get another chance.
Harry was killed in action on 27thApril 1917 Aged 36 and is remembered on the Arras memorial
______________________________________________________________________________
Paternal Family
My Paternal family has been harder to track down and I have to admit to having given up some years ago, however, I think that this part of my research brought about the most poignant of documents and information. One that for me brought home the complete waste of human life and the absolute disregard the office class and the government had for the conscripts.
William A Boult
I believe William to be my 1st Cousin twice removed. A distant relative and one nobody knows much about. The documents you see here are his military service record and attestation. They are the most I know about him beyond his birth date and birth place.
He was 19 when he was killed, he had been in France for four months and had not even completed one year from the date of his attestation. I can't imagine the devastation that this must have brought to families when every male child faced this death sentence.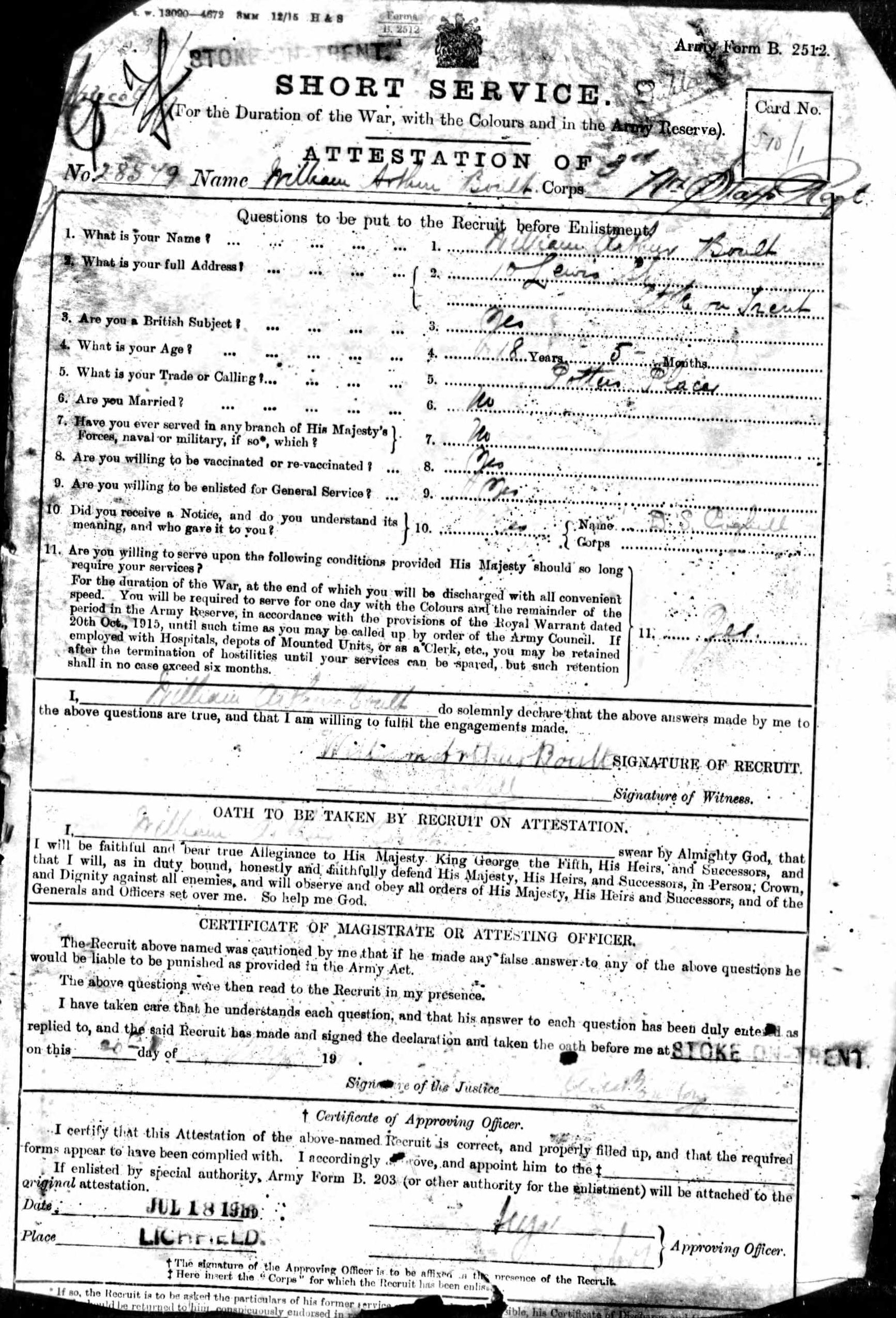 William enlisted on 18thJuly 1916
4th April 1917 – He disembarked in Boulogne
8thApril 1917 – He was posted to the British Expeditionary Force
20thApril 1917 – He joined his unit in the field
2ndJuly 1917 – He was Killed in Action