1937 – 2019
I've been struggling with what to write about Gordon Banks, but I feel that I should. I never met him, I only ever saw him play at the old Victoria Ground and even then only for a couple of years before the car accident ended his playing career. I was quite young when that happened and yet every time I read the posts on twitter, articles in the papers or listen to the tributes being paid to him on TV and radio, I find myself tearing up. It feels more like I've lost a brother than anything else such is the effect he had on us as supporters.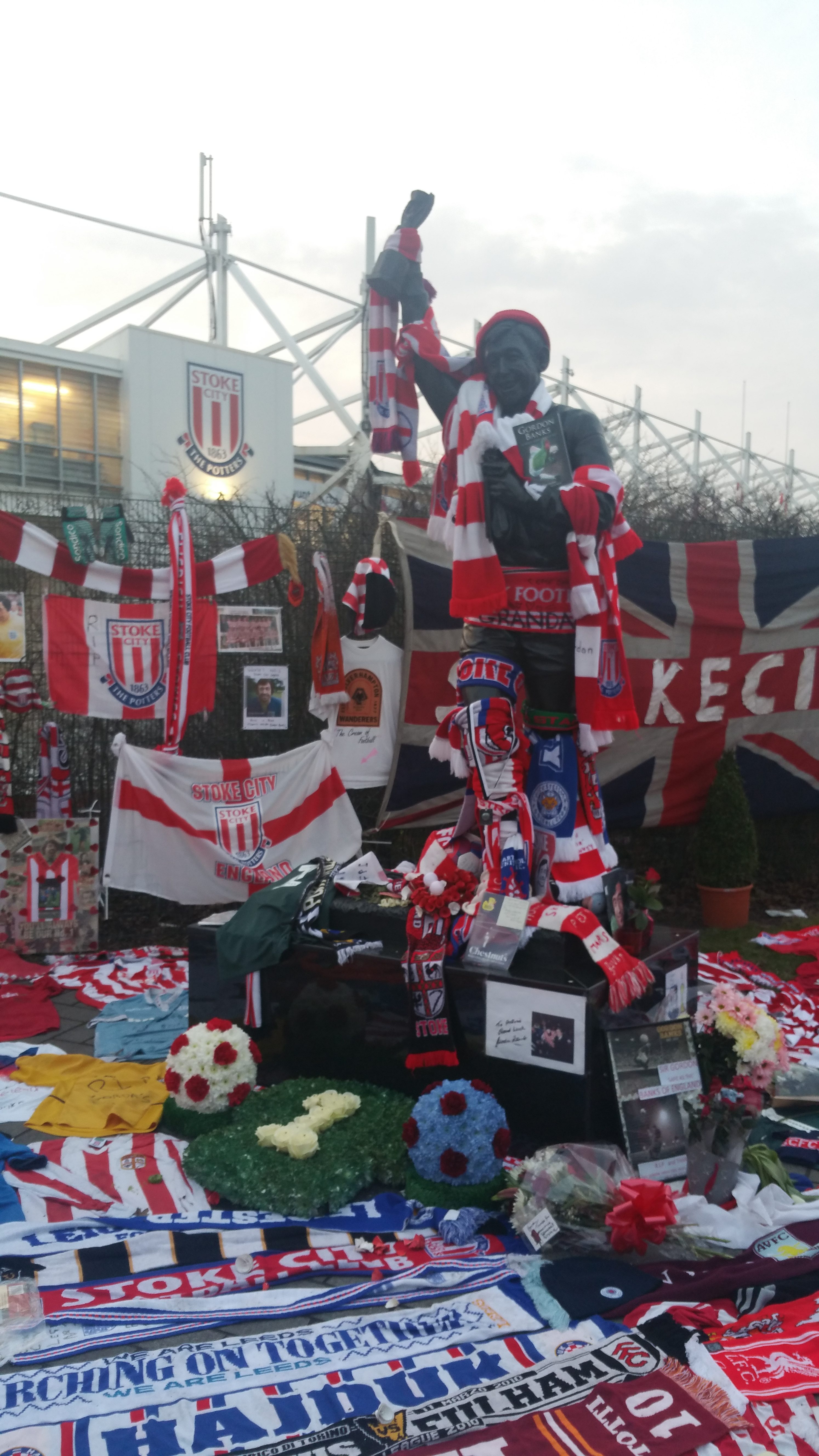 In his comedy As You Like It, Shakespeare splits mans life into seven stages and Gordon Banks has been around for all of the six I've lived thus far. He was the man that formed the earliest and most enduring football memories in my schoolboy years and as I watched yesterday's game against Aston Villa, with Jack Butland in the replica kit, I found my mind drifting back to those days back in the 70's and I saw Gordon in goal one last time.
I did once have the opportunity to speak to him at a restaurant near Newcastle. I was out with my parents and grandparents at our monthly Sunday Lunch treat and Gordon was eating with his family. I desperately wanted to ask for his autograph and to speak with him, but I was rebuked by my parents and told to leave him alone. To this day I regret having obeyed them, I might have had the chance to meet him and I might have collected his autograph.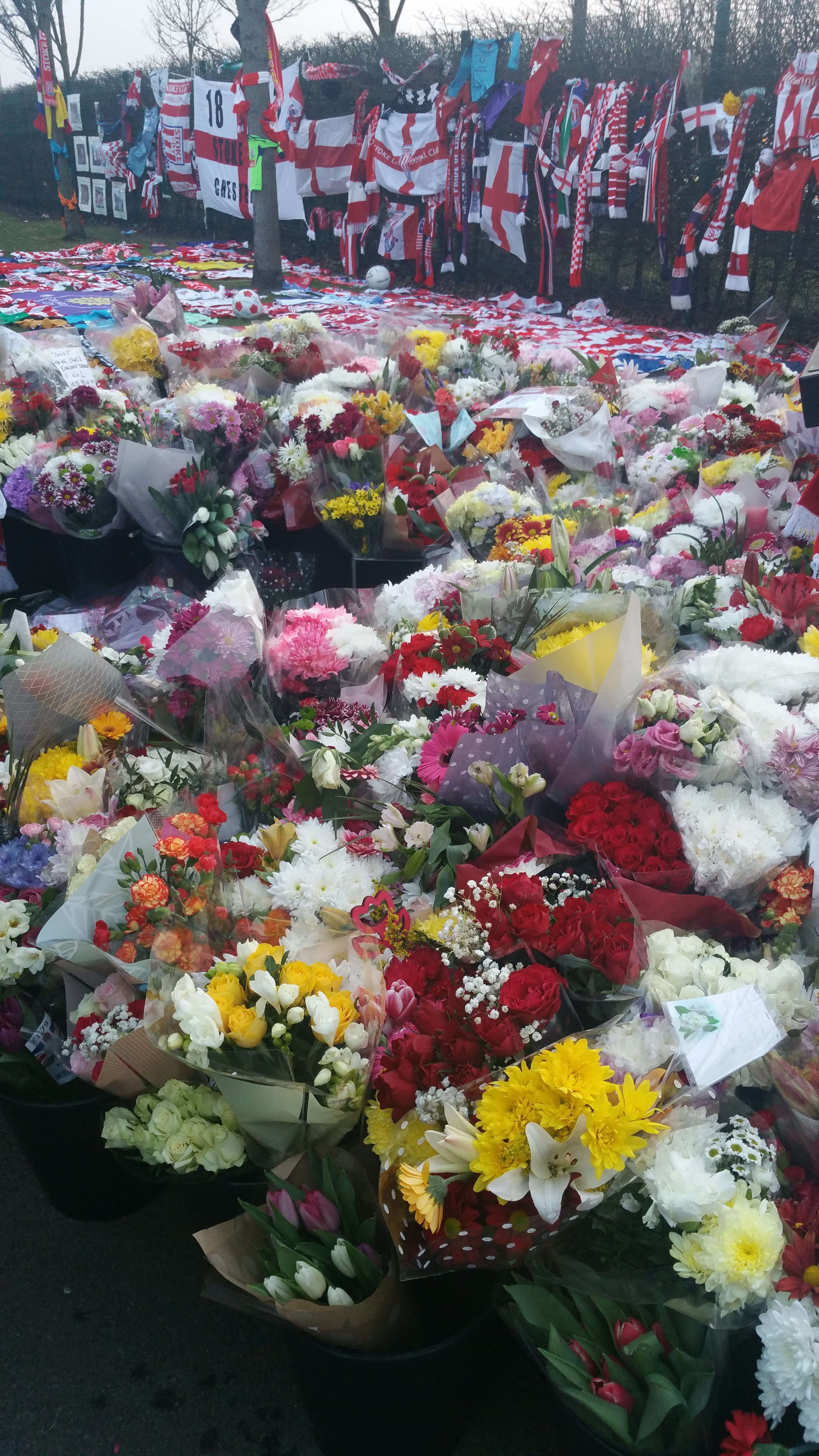 I drifted away from Stoke during the middle of my life, whether through military service or family commitments but Gordon's name would often pop up on the news, on TV or in a newspaper somewhere and instantly I'd be transported back to that crumbling, tin covered terrace behind the goal where many used to stand watching him perform his magic.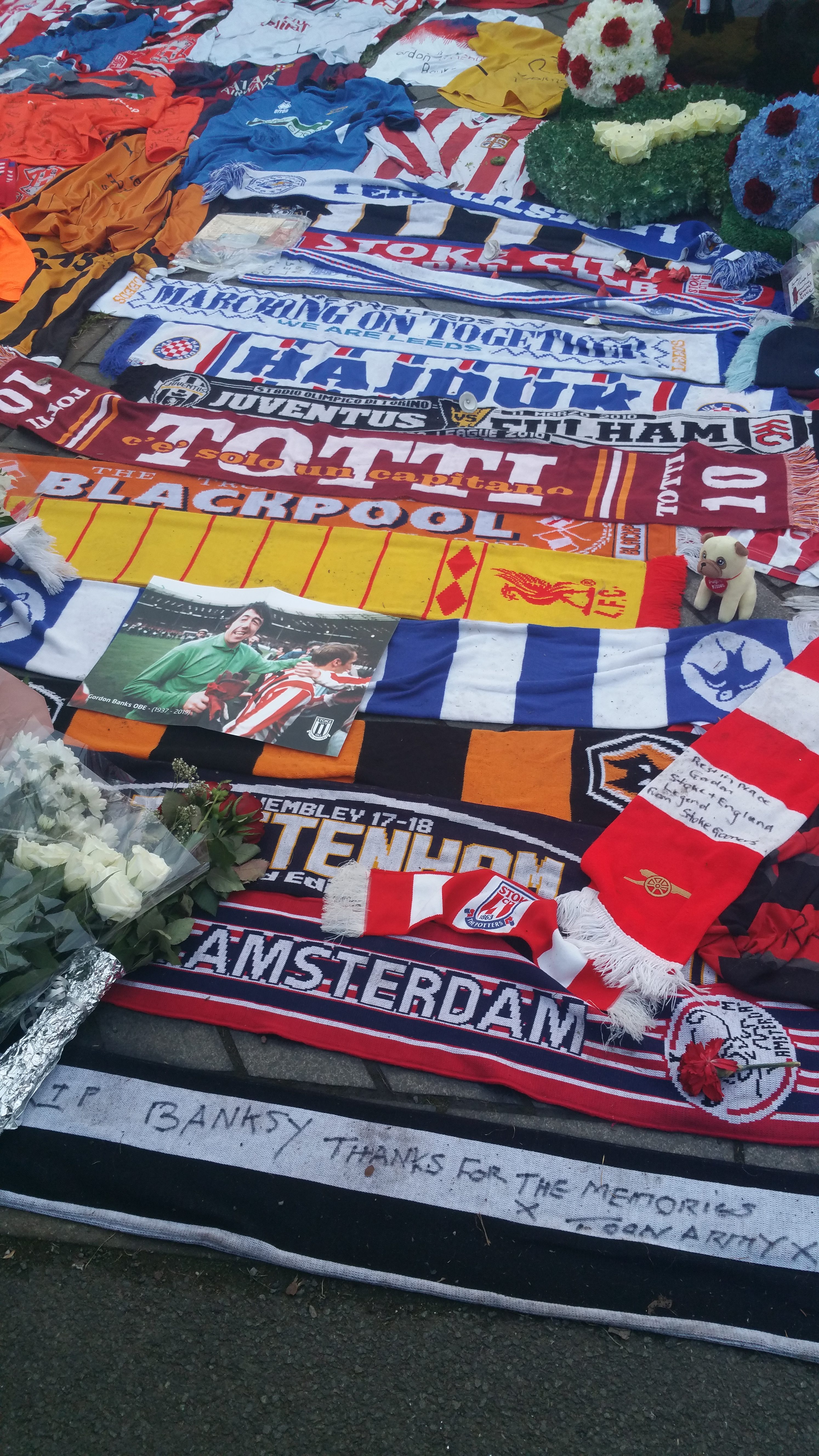 I doubt we will see his like again on the world stage let alone on a Stoke City team sheet. So I am glad I was able to pay my respects at the game and at his statue yesterday.

It was moving to actually see up close the variety of tributes that had been left. Hand drawn pictures, clearly from young children, an original recording of We'll Be With You, still in its Columbia Records sleeve. Flags, flowers, shirts and of course Scarves. Scarves from all around the world. Scarves from Italy, Croatia and The Netherlands. Scarves from Port Vale, Wolves, Tottenham, Leicester, Fulham, Blackpool, Newcastle and others. One scarf in particular though struck me, a hand knitted one, with the names of the 1972 team embroidered one into each stripe, placed neatly at his feet on the base of the statue.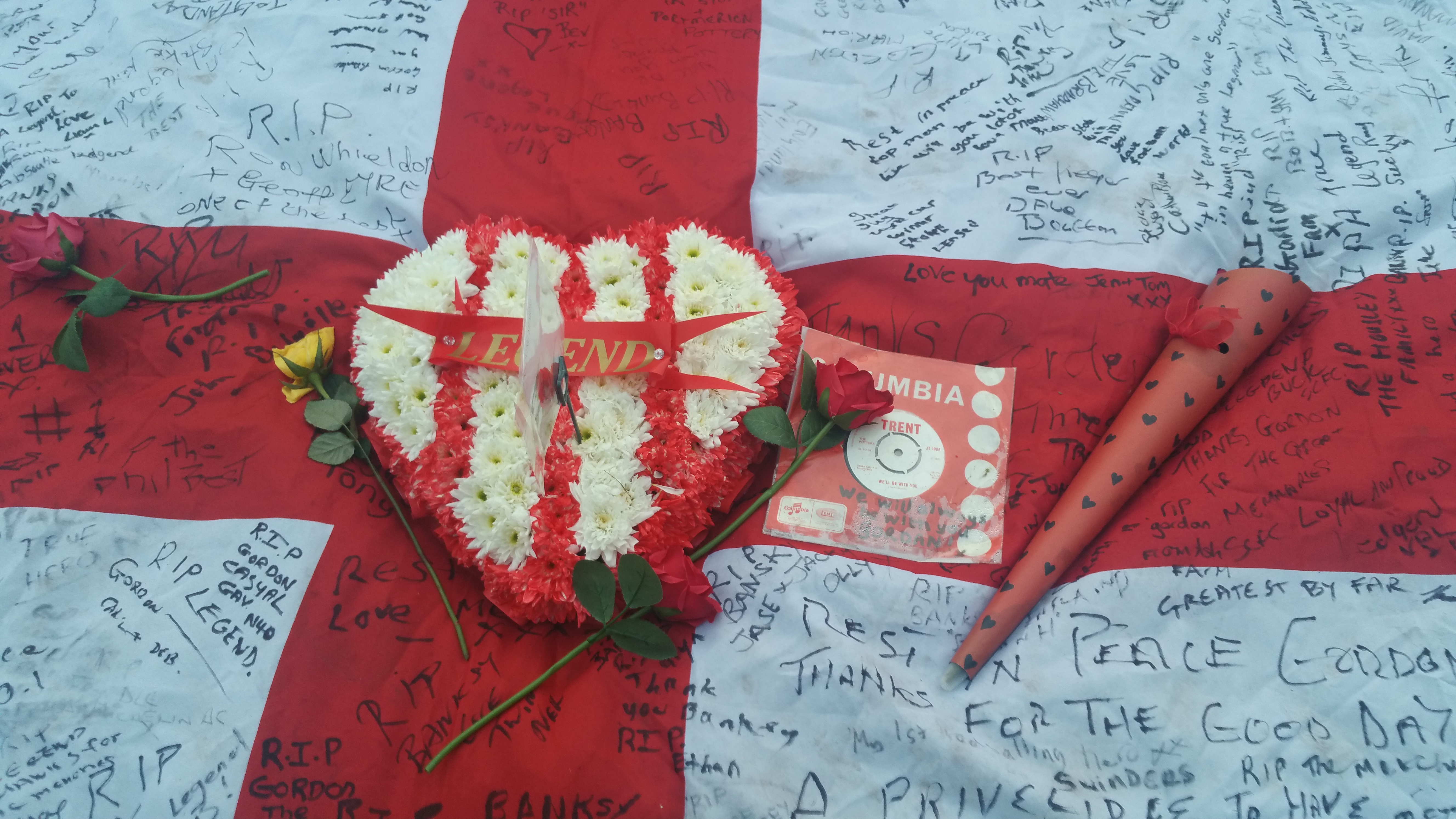 Only as I was writing this did I come to know, that having completely lost the sight in one eye, he continued to play in the US and in 1977 was named Goalkeeper of the year in the NASL. He was named Goalkeeper of the Year six times by FIFA and FWA Goalkeeper of the Year once in 1972. As I personally drift towards him, towards that final seventh segment of my life, my parting thought and my small tribute would be this – How many times have you heard, in recent months, that our team lacks character? Well Gordon Banks was, without doubt and without equal, the greatest character to have ever played on Stoke City's footballing stage.

Rest in peace Gordon, and thank you.